Contact

  229-333-5940


  229-333-7169

Campus Address
Powell Hall, East 2nd Floor 1500 N. Patterson St. Valdosta, Georgia 31698
Mailing Address
1500 N. Patterson St.
Valdosta, GA 31698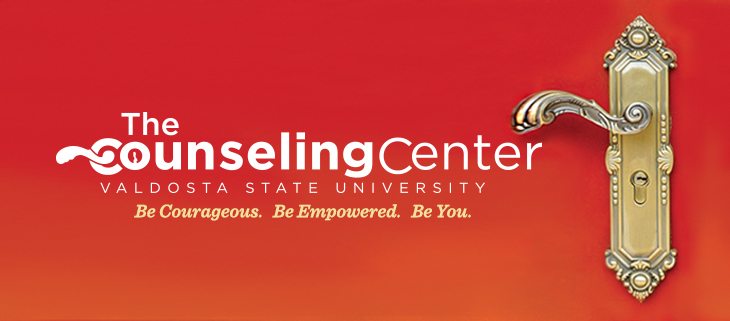 Welcome to the Counseling Center
Mission Statement
The mission of the Valdosta State University Counseling Center is to provide a broad range of mental health services to the university community aimed at maximizing the personal growth and development of its members.  These services are primarily offered to students and include a wide variety of preventive, remedial, educational, and crisis management activities. 
The Counseling Center is located organizationally within the Division of Student Affairs and reports directly to the Vice President for Student Affairs/Dean of Students.  The primary services include: individual, couples, and group counseling, 24-hour crisis intervention and management, outreach program development, consultation and referral, training, supervision, evaluation of services, and accountability research. 
The Counseling Center Mission is consistent with the mission and goals of Valdosta State University, The University System of Georgia, and with the standards of the Council for the Advancement of Standards in Higher Education.
The Counseling Center is a SAFE ZONE for individuals of all ethnicities, abilities, religions, sexual orientations, physical appearances/sizes, and gender identities.