Welcome to Career Opportunities
Recent News/Upcoming Events
Spring Career Expo Employer Registration Click Here 
Education Career Day Employer Registration Click Here
Nursing and Health Professions Career Day Employer Registraton Click Here 
Attention Career Day Employers: Please note you will need to create a FREE account as a New Employer if you are not registered in Purple Briefcase. Please contact Delois Hargett, Employer Relations Coordinator at dhargett@valdosta.edu if you have questions or if you need the school code for Valdosta State University.


Blazer Briefcase Student Registration Instructions
Starting January 10th, Spring 2017 Resume Walk-in Hours: Tuesday & Wednesday 1pm -4pm; Thursday 9am -12N. 

Spring 2017 Career Events and On-Campus Interviews
Blazer Ready Career Development Workshops

Recently hired for a job or internship or accepted to grad school? Tell us about your Success Story. Please share your story at Student Success Story

We welcome our New Corporate Partners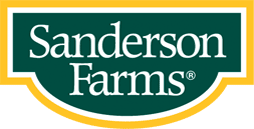 Our Services
Internships and Cooperative Education

Fraudulent Job Posting/Scam Job Listings Statement:
The Office of Career Opportunities posts job listings for the convenience of students and alumni. These job listings should not be deemed as a representation by Valdosta State University (VSU) of an employer's fitness or credentials. The University explicitly makes no representations or guarantees about job listings or the accuracy of the information provided by the employer.  The University is not responsible for safety, wages, working conditions, or any other aspect of employment without limitation. It is the responsibility of students and alumni to perform due diligence in researching employers when applying for or accepting employment and to thoroughly research the facts and reputation of each organization to which they are applying. Students and alumni should be prudent and use common sense and caution when applying for or accepting any position.
Please be aware of scams and fraudulent job postings. Scammers have spent decades perfecting their methods, and they often know just what to say to catch your attention. Pay attention to red flags and remember the old saying "If it sounds too good to be true, it probably is."
For your privacy and protection when applying to a job, NEVER give your social security number to a prospective employer, provide credit card or bank account information, or perform any sort of monetary transaction."
All concerns and issues should be brought to our attention via an email to the Office of Career Opportunities at dhargett@valdosta.edu or call our office at (229) 333-7172.

229.259.5515
Campus Address
University Center, Entrance 5 Valdosta, Georgia 31698
Mailing Address
1500 N. Patterson St.
Valdosta, GA 31698