About
The Office of Greek Life at Valdosta State University oversees 24 fraternity and sorority organizations. The office assists chapters in maintaining local and national requirements as well as serves as a liaison between collegiate chapters, alumni, parents, and the national organization.
In addition, the staff provides various educational programs and services that support the ideals of Greek Life by challenging members to live by their purpose, monitors academic performance of fraternity and sorority members, and recognizes positive achievements of the organizations.
Core Values of Greek Life
Greek organizations provide an environment where:
Scholastic achievements of the individual member and the chapter is highly valued.
Principles and ideals of our rituals are reinforced daily and lived accordingly.
Safety of the individual is paramount.
The fraternity and sorority experience is a quality enhancement to the undergraduate collegiate experience at Valdosta State University.
Meet the Staff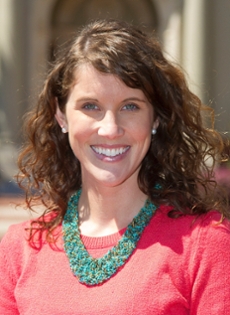 Erin Sylvester
Assistant Director for Organizational Development
Erin Sylvester is the Assistant Director of Student Life primarily responsible for advising all 200+ Student Organizations and 20 active Fraternity/Sorority Chapters. Originally from New Orleans, LA Erin grew up in the Panhandle of Florida. She received a B.A. in Philosophy and a certificate in Leadership Studies from the Florida State University and still considers Tallahassee 'home'. Erin received her Master's in Higher Education and Student Affairs from the University of South Carolina where she worked in the Office of Student Conduct, helped to colonize a chapter of Beta Theta Pi and develop a beyond-the-classroom learning initiative. Forever a Seminole, Erin spends her free time cheering on the Noles, running and catching up on a good book.
Favorite Quote: "Go to the people. Live with them. Learn from them. Love them. Start with what they know. Build with what they have. But with the best leaders, when the work is done, the task accomplished, the people will say "We have done this ourselves".
-Lai Tzu
contact

Sara Pound
College Panhellinic Council Graduate Assistant
Sara serves as the Graduate Assistant for the College Panhellenic Council. She is from Griffin, Ga., which is about 30 miles south of Atlanta, and she has lived there her whole life . She received her undergraduate degree from Valdosta State University in Communication Disorders. Sara is a member of Phi Mu Fraternity and the National Student Speech Language Hearing Association (NSSLHA). She is currently pursuing her M.S.Ed. in Communication Sciences in Disorders. Upon graduation in May 2015, she hopes to work as a Speech-Language Pathologist in a private or medical setting. Sara oversees the College Panhellenic Council Executive Board, the six Panhellenic chapters at VSU, Order of Omega, and Greek Ambassadors. In her free time she enjoys spending time with friends and family, shopping, attending country music concerts, and eating Mexican food whenever possible.
contact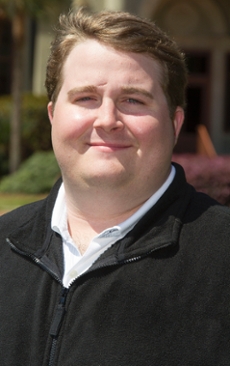 Tullis Beasely
Interfraternity Council Graduate Assistant
Tullis Beasley is a recent graduate of Valdosta State University with a degree in Political Science. Serving as the Graduate Assistant for IFC since August of 2013, Tullis will be joining the staff of his National Fraternity beginning in May 2014 as a traveling Leadership Consultant. In his free time, Tullis enjoys coaching football and playing golf. Please feel free to contact me for any questions or assistance related to IFC at Valdosta State University.
contact
Tyler Ivory

National Pan-Hellinic Council Graduate Assistant
Tyler serves as the Graduate Assistant to the National Pan-Hellenic Council (NPHC). He oversees the NPHC Executive Board, six NPHC organizations, and Greek Ambassadors. He is also in charge of organizing and managing Greek Week, the semester newsletter, and the Greek Intramural Leagues. He is originally from Uhrichsville, OH, which is in the middle of nowhere in the mid-eastern part of the state. He received his Bachelor of Science in Communication from Ohio University majoring in Digital Media. Tyler is a brother of the Phi Kappa Psi Fraternity and a member of the National Association of Student Personnel Administrators (NASPA). He is currently pursuing his M.Ed. in Higher Education: Leadership and will be graduating on May 10, 2014. He hopes to find employment working in Higher Education and has not limited himself to any one area of focus, but does hope to work on the East or West coast. In his free time Tyler enjoys running, spending time with friends, going out to eat, and spending way too much time playing video-games.
Favorite Quotes:"To give anything less than your best is to sacrifice the gift" – Steve Prefontaine
"Hide not your talents, they for use were made, what's a sundial in the shade?" – Benjamin Franklin
contact