Student Organizations
Graduate Social Work Organization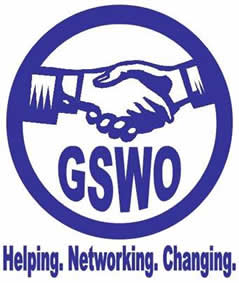 The Graduate Social Work Organization (GSWO) was formed in 1999 as an organization for students in the Department of Social Work at Valdosta State University. Its purpose is to promote camaraderie and exchange between students at all levels in the program. The web and face to face cohorts elect a President , Vice President and Secretary/Treasurer each year at the beginning of Fall semester.  The GSWO may represent the cohorts at faculty meetings, hold social functions,  conduct  fundraisers for community projects  and engage in other activities that support the student body, faculty and professional social work. All social work students in the program are members of GSWO. There is no fee for membership.
Faculty Advisors: Dr. Diane Holliman and Dr. Hanae Kanno
Alpha Delta Mu
Valdosta State University, Department of Social Work's  Epsilon Delta chapter of Alpha Delta Mu National Social Work Honor Society, Incorporated invites MSW students with GPAs of 3.85 or higher to join the honor society the semester of their graduation.   The purpose of Alpha Delta Mu is to advance excellence in social work practice and to encourage, stimulate and maintain scholarship of the individual members in all fields.  After a student is invited to Alpha Delta Mu they are sent information about honor society dues and benefits of membership.
Faculty Advisor: Dr. Diane Holliman
GSWO Newsletters
229.245.4341
Admissions
Campus Address
Health Science and Business Administration 
Social Work Administrative Suite 2002
2525 N Patterson St
Valdosta, GA 31698
Mailing Address
1500 N. Patterson St.
Valdosta, GA 31698
Monday-Thursday
8:00 a.m.-5:30 p.m.
Friday
8:00 a.m.-3:00 p.m.