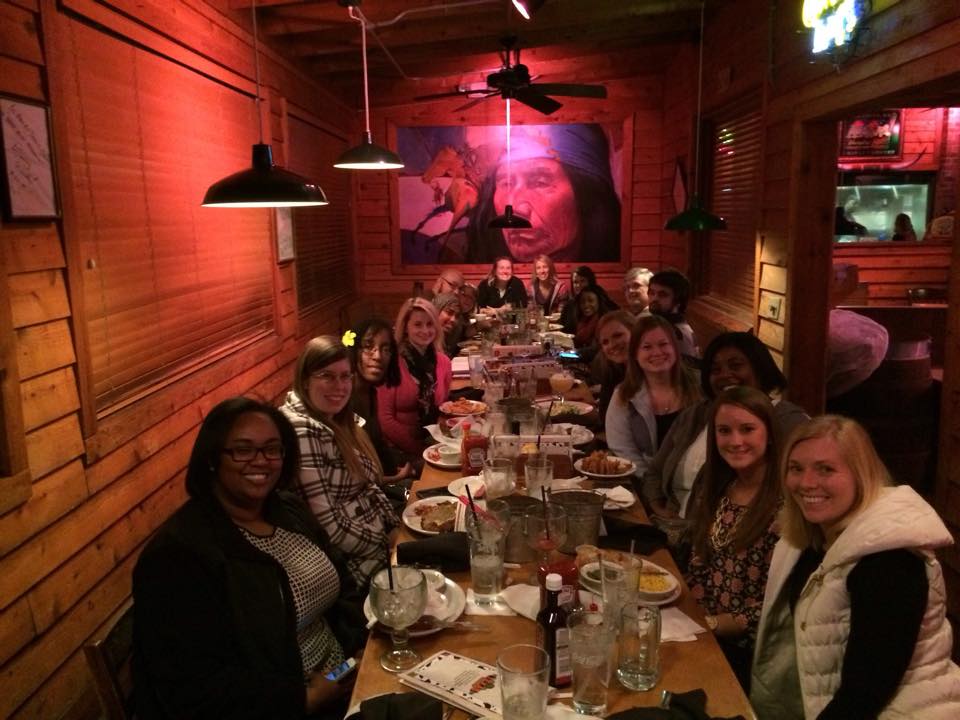 Master of Science in Clinical-Counseling Psychology
Helpful Links
The mission of the M.S. Program in Clinical/Counseling Psychology is to serve the citizens of the region and state by offering instruction and services designed to improve the quality of life. Students are prepared to work in community counseling and mental health centers. The faculty offers training to assure the public of qualified, responsible professionals who provide assessment, consultation and counseling services. Students aspiring to further training and education in clinical and/or counseling psychology are given a foundation to pursue advanced degrees.
Upon successful completion of the program, students will demonstrate:
competence in appropriate assessment practices and awareness of assessment issues.

knowledge of DSM diagnostic criteria, skill at applying diagnostic techniques appropriately, and awareness of issues relevant to specific diagnostic categories.

knowledge of varied and appropriate intervention strategies and the skill to implement them to treat psychological problems.

skill in conducting interviews in several formats including intake, diagnostic, and crisis.

the integration of information from several sources (e.g., testing, interviews, etc.) in the writing of assessment reports and intervention notes and plans.

awareness of the needs of a culturally diverse clientele and the skills necessary to engage in culturally sensitive practices.

ethical decision-making and resolution of moral dilemmas. 

 

 
Admission and Program Information
Undergraduate Coursework
The M.S. Program in Clinical/Counseling Psychology is a minimum 45 semester hour program based on an adequate background in general psychology. Typically, those holding either the B.S. or B.A. degree in Psychology, or an undergraduate degree in a related field, with a minimum of 15 semester hours in Fundamentals of Psychology, Abnormal Psychology, Psychological Statistics, Experimental Psychology, and Tests and Measurements meet this requirement. Other specific prerequisite courses may be determined by the department admissions committee. The applicant must have earned a minimum 3.0 undergraduate GPA, calculated on all work attempted in which letter grades were awarded.
Graduate Record Examination (GRE)
Applicants must present a minimum score of 153 (62nd percentile) on the Verbal Reasoning section of the GRE and a minimum score of 145 (32nd percentile) on the Quantitative Reasoning section of the GRE.
Regular Admission
To be considered for regular admission, the applicant must submit the following to the Graduate School:
Completed application for admission to the graduate school. Applicants must apply on line at https://www.applyweb.com/apply/vsug/menu.html. Submit all supporting documentation to the Graduate School in paper form.

$35 non-refundable application fee paid online by credit card or check card at https://www.applyweb.com/apply/vsug/menu.html.

Certification of Immunization.

Official transcripts from every college and university attended. Only transcripts of work at VSU will be obtained by the Graduate School.

Official test scores from the Graduate Record Examination (GRE). For registration information on the GRE visit www.ets.org/gre.

Three letters of recommendation from professionals acquainted with the applicant's academic and/or vocational background and interests. These letters must reflect the ability, interest, and motivation of the candidate to be successful in the program of study and the career field. An official recommendation form must be submitted - letters can be included or attached to VSU's forms.
Probationary Admission
Students who do not meet one or more of the requirements for regular admission may qualify for probationary admission, but probationary admission is not guaranteed. Probationary admission may be considered by the department under the following two conditions:
3.0 or above undergraduate GPA and scores of  at least 145 on the Verbal Reasoning section of the GRE and 141 on the Quantitative Reasoning section of the GRE.*

2.75 or above undergraduate GPA and scores of at least 153 on the Verbal Reasoning section of the GRE and 145 on the Quantitative Reasoning section of the GRE.*
*In addition to standardized test scores, letters of recommendation, personal statement, and GPA, the Admission Committee may consider the TOEFFL (where appropriate) and disaggregated characteristics of academic transcripts (with special attention to grades in last two years of undergraduate program and psychology coursework).
Students admitted under these conditions remain in probationary status for the first 9 semester hours of graduate work and must maintain a 3.0 or higher GPA. After completion of the probationary period, students may be reclassified as "regular" students.
Application Deadlines
Applicants should apply as early as possible. Applications and all supporting materials must be received by the Graduate School no later than the following dates:
| | |
| --- | --- |
| Fall Semester | July 15 |
| Spring Semester | November 15 |
| Summer Semester | April 15 |
Notification of Acceptance/Denial of Application
Applicants will be notified by a letter from the Graduate School verifying official acceptance or denial. Acceptance is for the specific semester indicated on the application only. Applicants wishing to change their date of enrollment should contact the Graduate School.
For more information, please contact us here via email or by contacting Dr. David Wasieleski, Program Coordinator, at 229-333-5620.