Ed.S. in IT with Add-on Library Media Concentration/Certification
Program Description
The Ed.S. in Instructional Technology that leads to the P-12 Instructional Technology Certification can result in an add-on Library Media Certification by adding 9 hours to the 30-hour program of study, and successfully passing the Media Specialist GACE. It is an inventive program of study that qualifies students to take the Media Specialist GACE and apply for certification in Library Media at the level of certification they bring to the program. Coursework offers continuous opportunities to apply new technology tools in the learning environment in which you work, while at the same time developing the knowledge and skills necessary to be an effective School Library Media Specialist. Successful completion of the degree and Instructional Technology GACE makes graduates eligible for a Level 6 service certificate in IT. Come join the online learners at Valdosta State and take advantage of the qualified team of instructors who are committed to making your learning experience a practical and valuable one.
Please follow this link to a document that lists the required courses and their descriptions in the recommended sequence.
Cost and Length of Program
The prescribed dual certification Ed.S. in Instructional Technology with a P-12 Technology Applications concentration and Library Media certification course sequence is designed to allow you to complete the course requirements of the program within  semesters. Based on completing 39 course hours, the estimated cost of the program is *$11,115 not including standard University fees, some of which are waived for online students. We encourage you to compare our cost with any other institution. We think you will be pleasantly surprised to see what a great value VSU is.
*Cost estimation based on Fall 2013 rates.

Program Delivery Format
Our program is delivered completely online. New students are accepted into the program in Fall and Spring semesters only.
Getting Started in the Program
If you have any questions, please contact me by phone at 229-333-5633 or by email at clt@valdosta.edu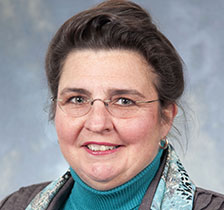 Dr. Lorraine Schmertzing
Ed.S. in Instructional Technology Program Coordinator
Main Office
FAX
229.259.5094
Campus Address
Curriculum, Leadership, and Technology Building
Second Floor
1310 N. Patterson St.
Valdosta, GA 31698
Mailing Address
1500 N. Patterson St.
Valdosta, GA 31698
Monday-Thursday
8:00 a.m.-5:30 p.m.
Friday
8:00 a.m.-3:00 p.m.