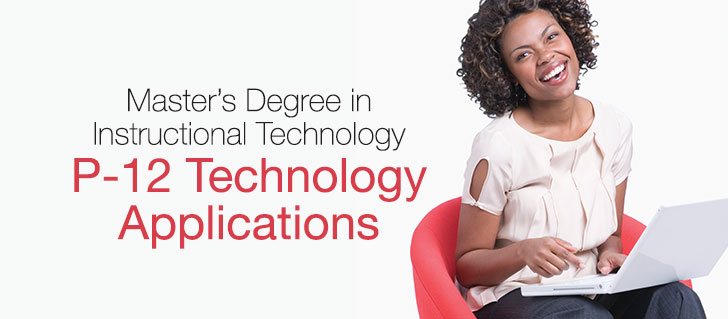 M.Ed. IT P-12 Technology Applications
Program Description
The M.Ed. in Instructional Technology with a P-12 Technology Applications concentration offers engaging and flexible educational experiences designed to fit the busy schedules of working professionals in a variety of instructional and educational-support fields. Aligned to ISTE Coach's NETS and the GA PSC Instructional Technology standards, completion of the degree and associated GACE exam will prepare you for the GaPSC Service certificate at Level 5 (S-5) in Instructional Technology. Delivered completely online, our program provides practical opportunities to discover how to enhance the learning environment of the students with whom you work.
The P-12 Technology Applications program prepares our students to be technology coaches, coordinators, instructional technologists, or lead teachers with IT knowledge and skills. You will enjoy learning from our quality faculty whose real-world experience and knowledge have been acquired through many years teaching, researching, and working in our field.
Please follow this link to a document that lists the required courses and their descriptions.
Cost and Length of Program
The M.Ed. in Instructional Technology with a P-12 Technology Applications concentration course sequence will allow a person employed full time to complete the course requirements of the program within two years. Based on completing 36 course hours, the cost of the program is *$10,860 without standard University fees, some of which are waived for online students. We encourage you to compare our cost with any other institution. We think you will be pleasantly surprised to see what a great value VSU is.
*Cost computed based on Fall 2013 rates.
Program Delivery Format
Our program is delivered completely online. New students are accepted into the program in Fall, Spring, and Summer semesters.

Getting Started in the Program
If you have any questions, please contact me by phone at 229-333-5633 or by email at clt@valdosta.edu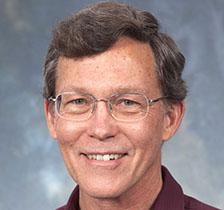 Dr. Lars Leader
M.Ed. in Instructional Technology Program Coordinator
Main Office
FAX
229.259.5094
Campus Address
Curriculum, Leadership, and Technology Building
Second Floor
1310 N. Patterson St.
Valdosta, GA 31698
Mailing Address
1500 N. Patterson St.
Valdosta, GA 31698
Monday-Thursday
8:00 a.m.-5:30 p.m.
Friday
8:00 a.m.-3:00 p.m.