Turkey Study Abroad
       Turkey - May 18 – June 14, 2014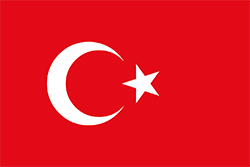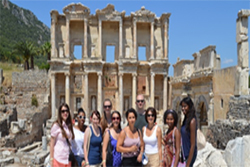 "International Business in Turkey" is a four week study abroad in Istanbul,  the only city in the world reaching across two continents. Stay at Yeditepe University, a Leading Foundation University in Istanbul, Turkey and earn up to six academic credits through hands-on experience with company visits and limited time in the classroom.
Apply what you have been learning at the Langdale College of Business with Multinational Companies by gaining global consciousness and cross-cultural perspective through experiences that promote greater understanding of international business and cultural practices.
Program Cost:
The complete program cost is $3,300 which includes airfare, insurance, accommodations, transportation, course-related trips, excursions and tours, and most meals.
Scholarships and Payment Plans are available:
First 10 students who are accepted and pay the $250 deposit (part of total cost) will receive a $500 Georgia Gulf Sulfur Corporation scholarship.
Additional Study Abroad Scholarships are available for Langdale College of Business Majors.
Study Abroad Scholarships in Turkey for American Minority Students up to $1000 is available through Turkish Coalition of America (TCA)
Courses offered:
MBA 7409  – International Business and Culture
IB 3000       – Intro to International Business
INTL 3170   – International Studies
Contact:
Dr. Zulal S. Denaux
Professor of Economics
229-247-9559