Contact

  229-333-5804


  229-259-5578

Campus Address
1500 N. Patterson St. Valdosta, Georgia 31698
Mailing Address
1500 N. Patterson St.
Valdosta, GA 31698
Contact Us
Contact

  229-333-5804


  229-259-5578

Campus Address
1500 N. Patterson St. Valdosta, Georgia 31698
Mailing Address
1500 N. Patterson St.
Valdosta, GA 31698
Contact Us
Jazz Studies
The Music Department of Valdosta State University offers a complete musical experience in the area of jazz studies. The curriculum is designed to prepare the student for a professional career in jazz performance, arranging/composition, and jazz education. Students at Valdosta State work closely with an esteemed faculty of gifted performers committed to quality instruction. The performance of jazz plays an essential part in the development of students at Valdosta State and all students have the opportunity to participate in jazz ensembles.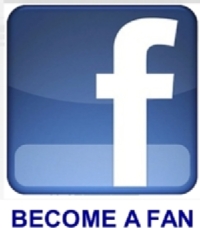 BECOME A FAN OF VSU JAZZ ON FACEBOOK!
JAZZ APPRECIATION MONTH EVENTS AT VALDOSTA STATE UNIVERSITY

April is Jazz Appreciation Month as designated by the Smithsonian Institution's National Museum of American History and the United States Congress. The VSU Jazz Area is celebrating this uniquely American art form by presenting a series of concerts featuring our student jazz ensembles. All events are free and open to the public.

TUESDAY, APRIL 8
New Jazz Ensemble, directed by Joren Cain
7:30pm, Whitehead Auditorium
TUESDAY, APRIL 15
Jazz Ensemble, directed by David Springfield
7:30pm, Whitehead Auditorium
MONDAY, APRIL 28
Student Jazz Combos
7:30pm, Whitehead Auditorium
Contact

  229-333-5804


  229-259-5578

Campus Address
1500 N. Patterson St. Valdosta, Georgia 31698
Mailing Address
1500 N. Patterson St.
Valdosta, GA 31698
Contact Us