Contact

  229-333-5804


  229-259-5578

Campus Address
1500 N. Patterson St. Valdosta, Georgia 31698
Mailing Address
1500 N. Patterson St.
Valdosta, GA 31698
Contact Us
Contact

  229-333-5804


  229-259-5578

Campus Address
1500 N. Patterson St. Valdosta, Georgia 31698
Mailing Address
1500 N. Patterson St.
Valdosta, GA 31698
Contact Us
Jazz Studies
The Music Department of Valdosta State University offers a complete musical experience in the area of jazz studies. The curriculum is designed to prepare the student for a professional career in jazz performance, arranging/composition, and jazz education. Students at Valdosta State work closely with an esteemed faculty of gifted performers committed to quality instruction. The performance of jazz plays an essential part in the development of students at Valdosta State and all students have the opportunity to participate in jazz ensembles.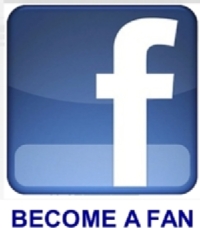 BECOME A FAN OF VSU JAZZ ON FACEBOOK!
The VSU Jazz Ensemble, directed by David Springfield, presents a concert with guest drummer Dennis Mackrel on Thursday, November 21 at 7:30pm in Whitehead Auditorium.

Dennis Mackrel is highly regarded as a jazz drummer, composer and arranger. He joined the legendary Count Basie Orchestra in 1983 and served as their director from 2010-2013. He has also performed and recorded with Tony Bennett, Quincy Jones, the Vanguard Jazz Orchestra and the Dizzy Gillespie All-Star Big Band.

The concert will also be webcast live at www.useducationtv.com/default.aspx?sid=286.
Contact

  229-333-5804


  229-259-5578

Campus Address
1500 N. Patterson St. Valdosta, Georgia 31698
Mailing Address
1500 N. Patterson St.
Valdosta, GA 31698
Contact Us