Hispanic Heritage Month
Links
Find out more about Hispanic Heritage Month through the resources below.
Past Events
2014 Calendar of Hispanic Film Series
Film: Like Water for Chocolate  (Rated R)
Date: Monday, September 22nd 
Location: Student Union Theater
Time: 7 PM - 9 PM
Based on the best selling novel by Laura Esquivel, Like Water for Chocolate ​is a passionate love story set in turn-of-the-century Mexico. Lumi Cavazos and Marco Leonardi star as a pair of star-crossed lovers, Tita and Pedro, who are forbidden from marrying despite their deep love for one another.   
---
---
Film: Diarios de Motocicleta (The Motorcycle Diaries)  (Rated R)
Date: Thursday, October 16th
Location: Student Union Theater
Time: 7 PM - 9 PM
Set in 1952, this film is a biographical account of the 8,000 km motorcycle journey across South America undertaken by then medical student Ernesto Guevara de la Serna, (later better known as General Che Guevara), and his friend Alberto Granado. Intended as a fun excursion and recreational road trip, their journey ultimately influences each man's life in unexpected ways.
---
Film: A Day Without a Mexican ​(Rated R)
Date: Thursday, October 30th
Location: Student Union Theater
Time: 7 PM - 9 PM
In this 2004 mockumentary, the California Dream becomes a hilarious nightmare when the Golden State's  entire Latin American population mysteriously vanishes. Confusion, misunderstandings, and humorous situations abound, marking this film as a satirical, modern-day fairy tale with a very current message. 
2013 Calendar of Events
The Dream Act Goes On: The Dream Act in the present political context 
When: WEDNESDAY, OCTOBER 23 at 7:00 p.m.
Where: Bailey Science Auditorium Room 1011
Valdosta State University's College of Arts and Sciences and the Department of Modern and Classical Languages present The DREAM Act Panel. The DREAM Act, or The Development, Relief, and Education for Alien Minors Act is a bipartisan legislation with the goal to provide a path to citizenship for eligible unauthorized youth and young adults, many of whom were brought to the US as children. The act was first introduced in 2001 and it has undergone numerous rejections and revisions since then. Contrary to popular belief, it has not been passed into law. However, President Obama announced on June 15, 2012 that the US Department of Homeland Security would not deport undocumented youth who are eligible for the DREAM Act. Instead, they are given "deferred action" which gives them temporary permission to remain in the US. This program is referred to as Deferred Action for Childhood Arrivals, or DACA.
Guest speakers at the seminar will include Jerry Gonzalez, the founder and executive director of The Georgia Association of Latino Elected Officials, or Galeo, and the Galeo Latino Community Development Fund. Due to his efforts in promoting Latin community participation in the 2010 census, promoting voter engagement, and his success in halting the implementation of a piece of Arizona-styled anti-immigration legislation in Georgia, he was included in Georgia Trend Magazine's list of the 100 Most Influential Georgians. Israel Cortez, the region's Migrant Director for the State Board of Education will also speak at the event. Through his work with the SBOE, Cortez assists with program planning and implementation, program evaluation, and identification and recruitment of migrant youth.
Sigma Delta Pi New Member Induction Ceremony
When: OCTOBER 24 at 6 PM
Where: West Hall Room 138 
Please join us at this celebratory event as the Hispanic Honor Society recognizes and inducts its newest members. 
Salsa Lessons: The 1-2-3 of Salsa making
When: October 18, 2013 from 5:00 to 7:00 p.m.
Where: Turner Center for the Arts, 521 N Patterson St
LASA presents Hispanic Heritage Month Kick-Off 2013
When: September 16, 2013 from 11:00 a.m. - 2:00 p.m.
Where: Gazebo/Pergola between Nevins Hall & West Hall
Learn more about Hispanic History and Culture through Spanish trivia! Find out more.
LASA Presents Salsa Night
When: September 27, 2013 from 7:00 p.m. - 10:00 p.m.
Where: Student Union Cypress Room

Celebrate Hispanic Heritage Month with latin beats, salsa dancing and a yummy salsa bar! Find out more.
Movie Afternoon with LASA!
When: September 28, 2013 at 2:00 p.m.
Where: Odum Library Auditorium, Room #1160
Come out and enjoy a spectacular viewing of Volver in celebration of Hispanic Heritage month. Find out more.
2012 Calendar of Events October 4 - October 10
Thursday October 4
7:00 -9:00 P.M.
University Center Theater
Documentary and Discussion Night!
Hosted and moderated by: LIz Heath, Modern and Classical Languages.
"The ancient Maya civilization of Central America left behind an intricate and mysterious hieroglyphic script, carved on monuments, painted on pottery, and drawn in handmade bark-paper books. For centuries, scholars considered it too complex ever to understand—until recently, when an ingenious series of breakthroughs finally cracked the code and unleashed a torrent of new insights into the Mayas' turbulent past. For the first time, NOVA presents the epic inside story of how the decoding was done—traveling to the remote jungles of southern Mexico and Central America to investigate how the code was broken and what Maya writings now reveal."
NOVA's webpage on PBS's website: Cracking the Maya Code - 24 September 2012
Monday, October 8
7:00-9:00 P.M.
University Center Theater
Spanish Movie and Discussion Night!
Hosted and Moderated by: Dr. Grazyna Walczak, Modern and Classical Languages
"Even The Rain" (También la lluvia; Spain, 2010), directed by Icíar Bollaín, is a featured movie inspired by the "Cochabamba Water War", which took place between December 1999 and April 2000. In this provocative film-within-a-film, a Spanish director and his crew shoot a movie about the obsession for gold by Christopher Columbus and his people; as they film the old conflict, the movie makers witness the protests of the local people against plans of water privatization agreed to by the Bolivian government. Past and present, fiction and reality mix together, giving expression to the Indians' eternal struggle against exploitation. This time their fight is not for the gold, but for the most vital of elements: water.
"Even the Rain" has won many international awards, such as the Ariel Award for Best Ibero-American Film and three Goya Awards. It was also nominated for the 2011 Academy Award for Best Foreign Language Film.
Cast: Gael García Bernal, Luis Tosar, Juan Carlos Aduviri, Karra Elejalde, Raúl Arévalo , Carlos Santos, Cassandra Ciangherotti, Milena Soliz, Vicente Romero, Dani Currás, Pau Cólera, Sonia Ovando, Luis Bredow
Wednesday, October 10
7:00-8:30 P.M.
University Center Theater
Mayan Languages Alive in Georgia!
Lecture presented by Dr. Ransom Gladwin, MCL
Maya languages have a 5,000 year old history. Not only have these ancient languages directly supplied regional place names and words we still use today, but speakers of Modern Mayan languages live and work in our area.
Dr. Gladwin will showcase his sociolinguistic research on Meso-American language speakers in Florida and Georgia and relate how important such language maintenance studies are in the 21st century. This event is free and open to the public.
2012 Calendar of Events October 11-October 31
Thursday, October 18
7:00-9:00 P.M.
University Center Theater
LASA Movie Night!
Hosted by The Latin American Student Association. Moderated by: Dr. Michelle Forbes, MCL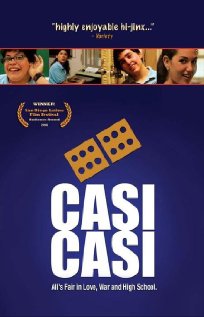 "Casi Casi" (2006) Running for Student Council President will impress the popular girl, until she decides she wants to be president, too.
Directors: 
Jaime Vallés, Tony Vallés
Writers: 
Tony Vallés, Jaime Vallés
Stars:
Marian Pabon, Mario Pabón and Irene Lucio | See full cast and crew
Tuesday, October 23
7:00-9:00 P.M.
Bailey Science Center Auditorium
"The Maya Nation: Past, Present and Future, and it's contribution to Our World Today"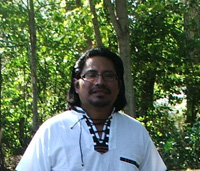 Guest Lecturer Luis Marcos of the General Council of the Maya, and La Comunidad Maya Pixan Ixim: Reinforcing Our Roots, Living Our Maya Heritage (CMPI)
During this lecture titled "The Maya Nation: Past, Present and Future- and Its Contribution to our World Today" participants will deepen their understanding of the world view of the contemporary Maya Nation, and other First Nations on our continent.  We will briefly look at the aspirations of the Indigenous Nations as described in the Declaration of the Rights of Indigenous Peoples by the United Nations.  Mr. Marcos perspective is that of a Q'anjob'al Maya. Mr. Marcos is a Human Rights Advocate and Community Organizer.  This event is open to the public.
Download Flyer
Parking Information
October 26, 2012
5:00-7:00 P.M.
Annette Howell Turner Center for the Arts,
527 North Patterson Street, Valdosta, GA 31602
"Mayan food today: An Exploration of the Mayan influence on Modern Hispanic and American Cuisine."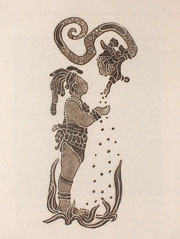 As is fitting for the closing event for HHM 2012, Dr. Adolfo Carrillo-Cabello, along with our sponsors, Snake Nation Press and the Annette Howell Turner Center for the Arts will host an exploration of the Maya influence on Modern Hispanic and American cuisine. Dr. Carrillo-Cabello will present the method of traditional tortilla making in Mexico, and Chef Tommy Hernandez will give a lesson on how to make empanadas. Participants from the Latin American Student Association, Modern and Classical Languages, and others from VSU, will prepare dishes using the sacred ingredient of corn, and other ingredients. Guests will be able to sample the dishes while learning more about corn and the Maya influence on our diet and our lives. This event is free and open to the public.
229.333.7416
Campus Address
1306 West Hall
Mailing Address
1500 N. Patterson St.
Valdosta, GA 31698

Monday to Thursday
8:00 a.m. to 5:30 p.m.
Friday
8:00 a.m. to 3:00 p.m.