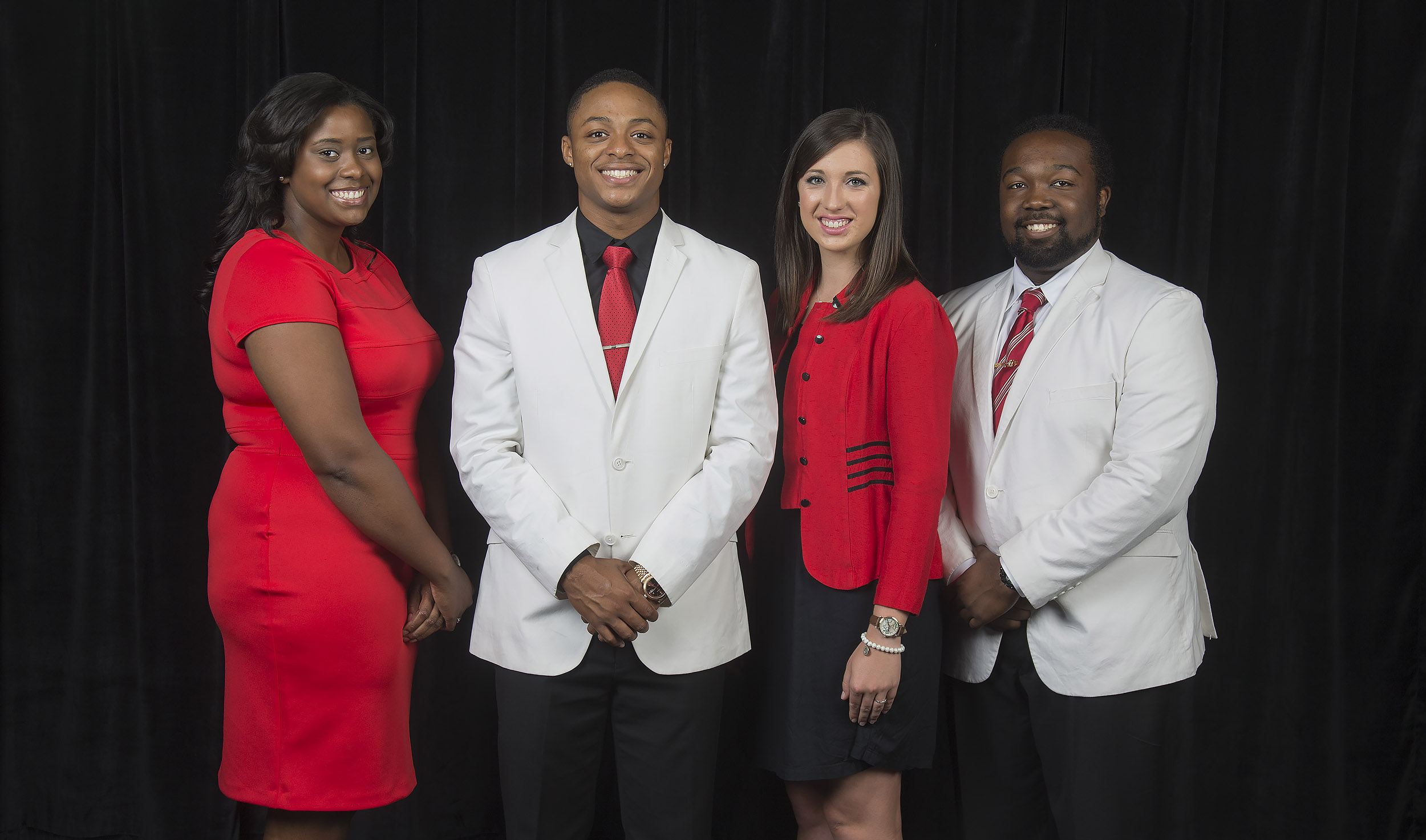 Student Government Association

SGA 2016-2017 Election Packets are up!
Senator packets are due: Thursday, March 24th at 5:30PM to the Student Affairs office on the third floor of the Student Union with a mandatory meeting Thursday, March 24th at 6:30 P.M. in Student Union Meeting room 2. 
Meetings are Monday nights, 8PM in Meeting Room 1 A&B located in the Student Union. 
---
Contact Vice-President Kavanaugh for any questions!
(Limited seats are availible)
Check out what the town of Valdosta has to offer www.lowndescounty.com
Interested in applying for a Vacate Senate Seat? Contact Vice-President Kavanaugh for more info. Application are LIVE!
Come by the SGA office on the 3rd Floor of the Student Union to meet the new SGA Exec Board: President- David Burdette, Vice President - Colleen Kavanaugh,  Secretary - Jarius Leavy, Comptroller - Sequoia Kirby
Have an issue, complaint, concern, or suggestion? Call the SGA 24 hour Concern Hotline at 229-333-5682!
---
CONNECT WITH US