Welcome to the Remote Desktop Connection Guides
Critical: Windows XP users must run Windows Update and ensure their software is up to date. Microsoft has issued an important security update for remote desktop. 
Remote Desktop Connection, or RDC, is a system available to university faculty and staff to facilitate the ability to work at home. This is achieved by allowing you to control your office computer using your home computer.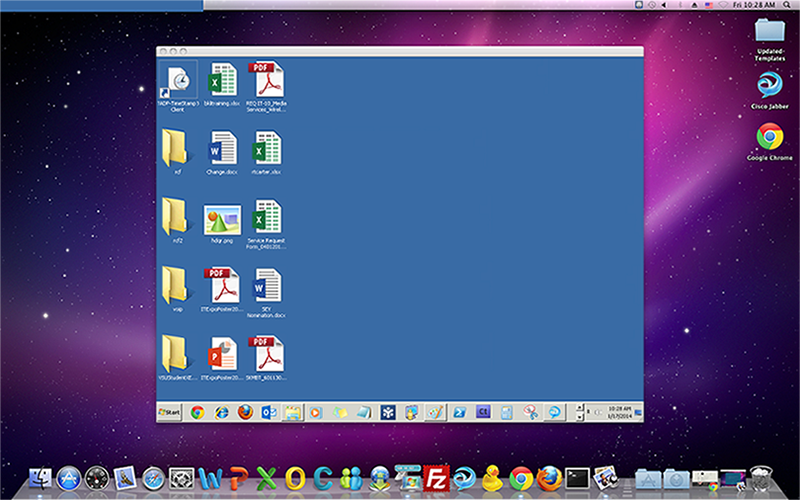 What are the benefits of Remote Desktop Connection?
Access to any software, documents, or e-mails available on your office computer without having to copy files.
Access to applications that can only be run from on-campus, such as Banner Forms.
Access to print to your office printer and network drives.
How can I begin using Remote Desktop Connection?
Please begin by reviewing the steps listed in our Setting up RDC section. Once you have completed these steps and have the software set up on both your office and home computer, you can access the connection using the steps in our Using RDC section.