Setting up a Meeting
Step 1:
Click Calendar on the top-right corner.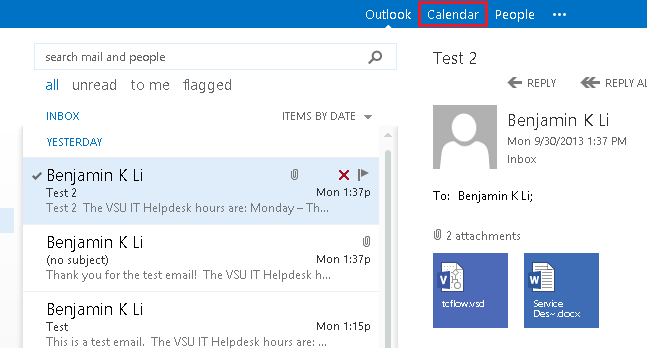 Step 2:
Make sure you have the appropriate calendar selected. Then, double-click on the day you wish to add the meeting to.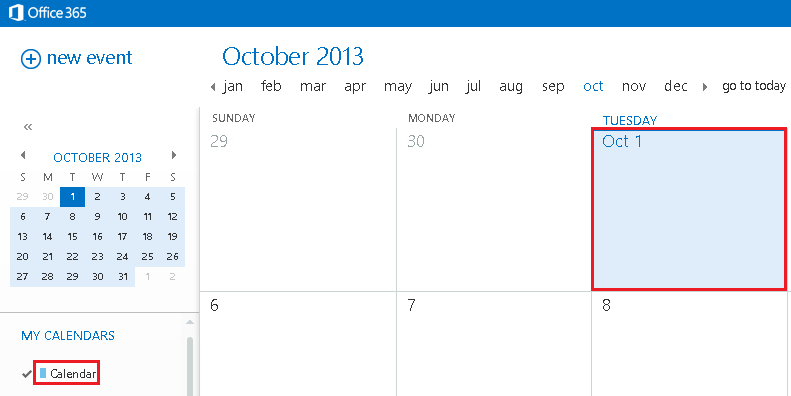 Step 3:
Edit the following fields:
Event: Enter the name of the meeting.
Location: Enter the building and room number where the meeting will take place.
Attendees: Enter the email addresses of each person you wish to invite, separated by a semicolon. After you have entered each address, it should be converted into the user's display name.
Start: Enter the start time and duration of the meeting.
Finally, click the Send button on the top-left corner.
Step 4:
After you have added the meeting, you can modify any of these settings by clicking once on the meeting and then clicking the Edit button. A new invitation with the modified settings will be sent to the people you have invited.
Congratulations! You have successfully set up a meeting. If you encounter issues while attempting these steps, please send an email from your VSU email account to helpdesk@valdosta.edu or contact the IT Helpdesk by phone at 229-245-4357.