Contact

  229-245-4357


  229-245-4349

Campus Address
Odum Library 2nd Floor (Next to Circulation Desk)
1500 N. Patterson St.
Valdosta, GA 31698
Mailing Address
1500 N. Patterson St.
Valdosta, GA 31698
Contact

  229-245-4357


  229-245-4349

Campus Address
Odum Library 2nd Floor (Next to Circulation Desk)
1500 N. Patterson St.
Valdosta, GA 31698
Mailing Address
1500 N. Patterson St.
Valdosta, GA 31698
Welcome to the Web Browser Guides
The three web browsers commonly found throughout the campus and recommended for home use are Microsoft Internet Explorer, Mozilla Firefox, and Google Chrome. This section contains a collection of guides for functions within these browser, such as disabling pop-up blockers and clearing the browser cache.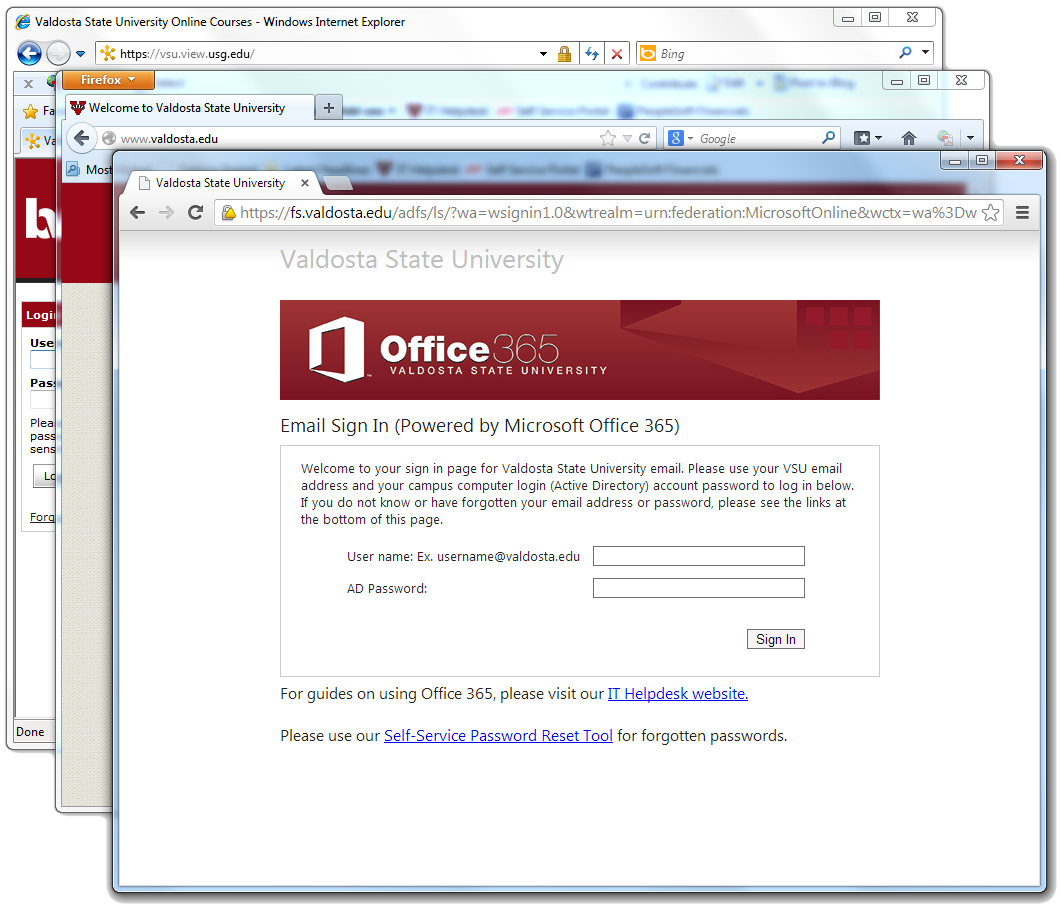 Installation - These guides show you how to configure the web browser for compatibility with VSU services.
Feature Usage - These guides give you instructions on how to use the features of your web browser.
Troubleshooting - These guides provide steps for correcting technical issues.
Web Browser Guides
Contact

  229-245-4357


  229-245-4349

Campus Address
Odum Library 2nd Floor (Next to Circulation Desk)
1500 N. Patterson St.
Valdosta, GA 31698
Mailing Address
1500 N. Patterson St.
Valdosta, GA 31698