How to change proxy settings with Google Chrome
Step 1:
Double-click on the Google Chrome icon on the desktop.
Step 2:
After Google Chrome opens, click on the Customize and Control Google Chrome wrench.

Next, click on Settings in the drop down menu.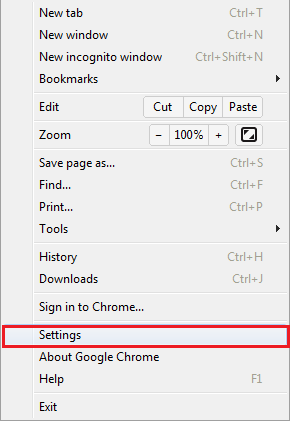 Step 3:
Next, select Show advanced settings...
Step 4:
In the Network field, click the Change proxy settings... button.
Step 5:
Next, in the Internet Properties window, click the LAN settings button.
Step 6:
This is where you can change the proxy settings for your computer. We recommend you uncheck Automatically detect settings and do not use a proxy server.
Finally, press OK.
Congratulations!
You have successfully changed the Proxy settings with Google Chrome!
If you have problems when trying these instructions, or if you have other questions, please contact the Information Technology Helpdesk at 229-245-4357 or send an e-mail to helpdesk@valdosta.edu. Please note that our work request system can only accept emails sent from a VSU email address.