VSU Division of Information Technology

Business Intelligence, Instructional Technology, Information Systems, Security, Networking, and Client Support
Technology Services & Resources
IT Services Scheduled Maintenance's & Notices

NOTICES:

HBO GO MAINTENANCE

HBO GO will be performing maintenance on Monday 6/18/18 from 11AM to 3PM. During this time, HBO GO will be unavailable, but other Philo programming from residents will be unaffected.

---

SERVER MAINTENANCE

Saturday, June 16, from 9PM to 3AM, VSU Information Technology will perform updates to our server infrastructure. We do not predict any impacts to IT services, such as MyVSU or Banner. If you have any questions about this maintenance, please contact the VSU Solutions Center at solutions@valdosta.edu or 229-245-4357.

---

EVERFI SSO ERROR

06.14.18 NOTICE: Everfi, the Alcohol/Haven training found inside of MyVSU is currently inaccessible due to unplanned maintenance. We have reported the issue to Everfi's support team and are working with them to resolve it. However, due to the extensive nature of the changes needed, we expect a lengthier delay in the restoration of service. We will update this notice once service has been restored.

---

DEGREE WORKS UNPLANNED MAINTENANCE

06.01.18 UPDATE: Service for DegreeWorks has been restored.

06.01.18 DegreeWorks is currently unavailable due to unplanned maintenance. Our administrators are trying to restore services as quickly as possible, and are working closely with the vendor's support team to do so. We will send out another notice if we expect a lengthier service interruption or when the issue is resolved.

---

DEGREE WORKS UPGRADE MAINTENANCE

05.09.18 UPDATE: Degree Works is accessible and functional while undergoing continued system maintenance.


05.08.18 UPDATE: Degree Works is currently offline as we work to resolve known issues with the vendor. 

05.04.18 UPDATE: Degree Works is now available and fully functional; however, the traditional VSU red/black branding may not be displaying. This issue will be resolved soon. Please clear your browser's cache before logging in.

05.03.18 UPDATE: Degree Works is still under maintenance.

Beginning Friday, April 27, at 3 pm, and approximately through Wednesday, May 2, 2018, Degree Works (degree evaluation system) will be offline and unavailable as VSU Information Technology performs required software maintenance. The maintenance window is approximate. An additional notice will be provided when the system becomes available.

Advisors and students should plan for the downtime by obtaining needed evaluations before the system goes down on April 27, at 3 pm. Students may contact their Advisors for additional guidance as needed.

To access Degree Works: Log in to MyVSU > Click the Degree Works tile (add using the Settings icon)

To learn more about Degree Works, visit: https://www.valdosta.edu/academics/registrar/dw.php

For questions, email:  degreeworks@valdosta.edu 

---

BANNER SCHEDULED MAINTENANCE

VSU Banner and online payment systems will be unavailable due to security maintenance and month-end processing on the following days and times:

Sunday, April 29, 1 AM – 3 AM
Monday, April 30, 10 PM – Midnight

Impacted services will be restored once these processes have been completed.

All Students & Employees

VSU WiFi: Connect to the campus wireless network or shuttle bus wireless network

Employees Only & Student Organizations

EMPLOYEES ONLY

EMPLOYEES ONLY & STUDENT ORGANIZATIONS

VSU Solutions Center

Contact VSU Solutions Center

Walk-in: Odum Library, 2nd Floor

Phone: 229-245-HELP (4357)

Email solutions@valdosta.edu: The email must originate from your @valdosta.edu account

Submit a Service Request: Create and track requests for technology assistance

Normal Hours of Operation

Monday-Thursday: 8 am to 9 pm
Friday: 8 am to 5 pm
Saturday: 12 pm to 5 pm
Sunday: 1 pm to 7 pm

Announcements & Media

NEWS:


Quinncy Thomas, Technical Response Unit coordinator, recently completed the distinguished Leadership Lowndes year-long program for 2017.

Leadership Lowndes inspires individual leadership growth by providing learning experiences that lead to a better understanding of our community, while also preparing individuals to meet present and future community challenges. Classes are limited to 30 people and all applicants must go through a competitive selections process. Each class represents a true cross-section of the Valdosta/Lowndes County community. These emerging leaders are active in business, education, the arts, religion, government, community-based organizations, ethnic and minority groups and reflect the diversity of the community.

Congrats, Quinncy! We are proud of you and thank you for setting such an example.


(Pictured L-R: VSU President Richard Carvajal; Manager Benjamin Li)

VSU Solutions Center: Brian Haugabrook, Chief Information Officer
Thinking outside of the 'IT box' brought about the inception of Valdosta State University Solutions Center.




Ryan Hogan, Director of Admissions
Talks about how the Solutions Center has impacted perspective and current students.

The VSYou experience: Sterlin Sanders, Director of Technical Support Services
From a student to a leader who encourages staff and student techs to EAT!

---

Subscribe to VSU Division of Information:
YouTube Channel | Twitter | Blog | Facebook

---

IT Job Postings

Job Postings:


Check here for current IT employment opportunities! 

---

Posting: 

S00709

Close Date: 

06/25/2018

Proposed Salary: $22,101

The Computer Operator is an entry level IT position. Computer Operators will be involved with one or more of the following roles: basic troubleshooting, software installation, desktop support, classroom/lab support, and inventory/asset management. Operate and maintain a multi-platform environment that include various equipment and technologies; install and maintain a variety of PC-based software applications; detect, troubleshoot, and report system problems related to Crestron Units, Apple, HP, and Dell manufactured devices; upkeep multifunction printers; upkeep the software and license procurement inventory; establish and maintain working relationships with students, faculty, and staff in order to effectively gather and convey information.

Posting: 

ST01354

Close Date: 

06/26/2018

Proposed Salary: $7.25/hr

Technical Response Unit Student Technicians may be stationed at the IT Helpdesk or be deployed to provide rapid support to campus users requiring technical assistance. These positions are responsible for providing customer service, and technical support to the faculty, staff, and students of the university. Responsibilities include, but are not limited to: assisting clients, supporting the initiatives of the division and area supervisors, supporting various campus events. Student Technicians are responsible for providing preventative checks of on-campus technology including classroom and computer lab settings. Additionally, Technical Response Unit Student Technicians are responsible for providing residential wireless support for students living in on-campus housing. The Technical Response Unit is focused on rapid technical support and exceptional customer service. Shifts range from 7:00 AM to 9:00 PM and may include weekends.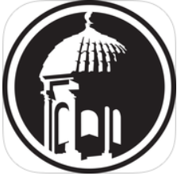 Rave-Blazer Guardian:
Connect with us:
---
Has an IT staff provided exceptional service to you? Submit an I Caught You Caring Card!
229.245.4349
Campus Address
1500 N. Patterson St. Valdosta, Georgia 31698
Mailing Address
1500 N. Patterson St.
Valdosta, GA 31698

VSU Solutions Center


Eastern Standard Times

Mon-Thurs: 8 am to 9 pm

Friday: 8 am to 5 pm

Saturday: 12 pm to 5 pm

Sunday: 1 pm to 7 pm