ID Photo Submission
Please upload your photo at least 48 hours prior to attending your scheduled Orientation. This will ensure the 1Card office staff plenty of time to print your card and have it waiting on you the day of your orientation. All photo submission status notifications will be delivered to your "valdosta.edu" email account (approvals, rejections, etc.).
If you are unsure of your MyVSU account information or need to reset your password please visit the MyVSU Password Reset Utility.
Your initial VSU 1Card is free of charge. If payment is requested for initial VSU 1Card, contact the 1Card office (do not make payment).
Please read the do's and don'ts, and then submit photo using the link at the bottom of the page.
Watch this helpful how to video in case you are having trouble with your upload 
The photo should be similar to the example below and should adhere to the following guidelines:
Do's...
Current color photo in JPG or JPEG format
Photo should be in its original, colored form
Neutral color (white), solid, and smooth background
Centered and front view of full face
Proper lighting must be used
Eyes open and visible
Wear prescription glasses if you normally do so
Cropped just above the top of head to collarbone
Don't...
Wear hats, sunglasses or other items that obscure the face
Have glare on glasses; closed eyes
Shadows on the face
Do not use Snap Chat photos
Do not use filters of any kind (black & white, sepia, retro, etc.)
Other visible people or objects in photo
Group photos
Blurry photos
Inappropriate expressions
Photos outside
Crop off the top of your head or side angle your face
Incorrect Examples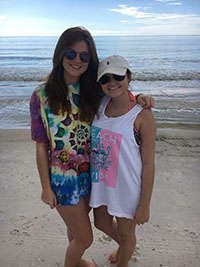 Most Common Reasons Photos are Rejected
The photo is from too far away. Be sure to crop the photo so that it goes from the top of your head to the top of your shoulders.
Exposure - The photo is too light or too dark.
The background is not white or a light color. Bright blue, red, black or outdoor backgrounds are not acceptable.
South Georgia State College Students
South Georgia College Students must visit the VSU 1Card office to have their picture taken and 1Card made in person.
VSU Online Photo Upload Portal

229.293.6222
Campus Address
1500 N. Patterson St. Valdosta, Georgia 31698 University Center, Entrance 6 or 7
Mailing Address
1500 N. Patterson St.
Valdosta, GA 31698
MONDAY-THURSDAY
8:00AM-5:00PM
FRIDAY
8:00AM-2:30PM