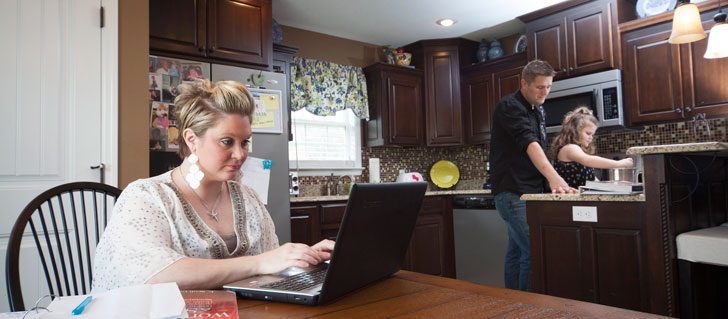 Is Online Right for Me?
If you're considering an online course or online degree program, chances are you share one very important feature with many students at Valdosta State: you have a busy life!  Online course delivery offers many advantages for students including flexibility, convenience, and the opportunity to take classes from wherever you may find yourself in the world. 
For many students, online courses are a perfect solution, but they aren't right for everyone.  Online students must be able to effectively manage their time without the structure of regular, face-to-face meetings.  Since you won't be participating in classroom lectures or discussion, you can expect to do a great deal of reading and writing.  Consider these factors as you make your decision.  Learning styles are as unique as individuals, so you should carefully consider your own learning students and online delivery.
At Valdosta State our goal is for you to be successful.  We offer many different degrees and majors with many delivery options to ensure that we can help support our students in achieving their professional and personal goals.
Online Student Success
Online Readiness
Taking classes online rather than the traditional face-to-face setting can be a challenge if you do not know what to expect, or are not prepared. To help you find out whether online learning is a good fit for you, Valdosta State University is working with SmarterMeasure to offer an online readiness assessment. With this tool you will be able to answer questions about the main topics that are closely related to online success and will receive a report to help you understand your strengths and possible areas for improvement.
Sections may include:
Personal Information
Life Factors
Personal Attributes
Learning Styles
Reading Rate & Recall
Technical Competency
Technical Knowledge
Typing Speed & Accuracy