eMajor Registration Information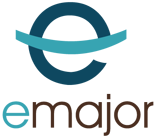 In order to register as a Valdosta State eMajor student, you must be fully accepted to Valdosta State.  You will be assigned an academic advisor upon acceptance to the University.
Complete Steps 1 – 4 before registering for an eMajor course:
If this is your first online course, talk with your advisor to determine if an online course is right for you.  Take advantage of the SmarterMeasure system to determine online readiness.
Verify with your academic advisor that the course(s) you intend to take will apply towards your program of study and graduation status.
Once you have consulted with your advisor, your advisor will raise your advising flag.
If you have not previously completed the eMajor online introduction quiz, you will also need to complete this requirement before you can register.
Log into the VSU Banner System to begin the registration process.  
For more information refer to the USG eMajor site.