CampDISCOVERY - World of Dance

Human Resources - PHR Exam Prep

CampDISCOVERY - Rec Warriors in the pool

A Soldier's Story - Learning in Retirement
Welcome to Continuing Education
LIR Online Registration!
Now you can register ONLINE for Learning in Retirement! 
If we have your current email address on file, you already have an account and just need to activate it and set/reset your password.
If you have never taken a course with us, click on the Sign Up button under New? and complete the account information. Questions? Call us at 229.245.6484.
Introducing...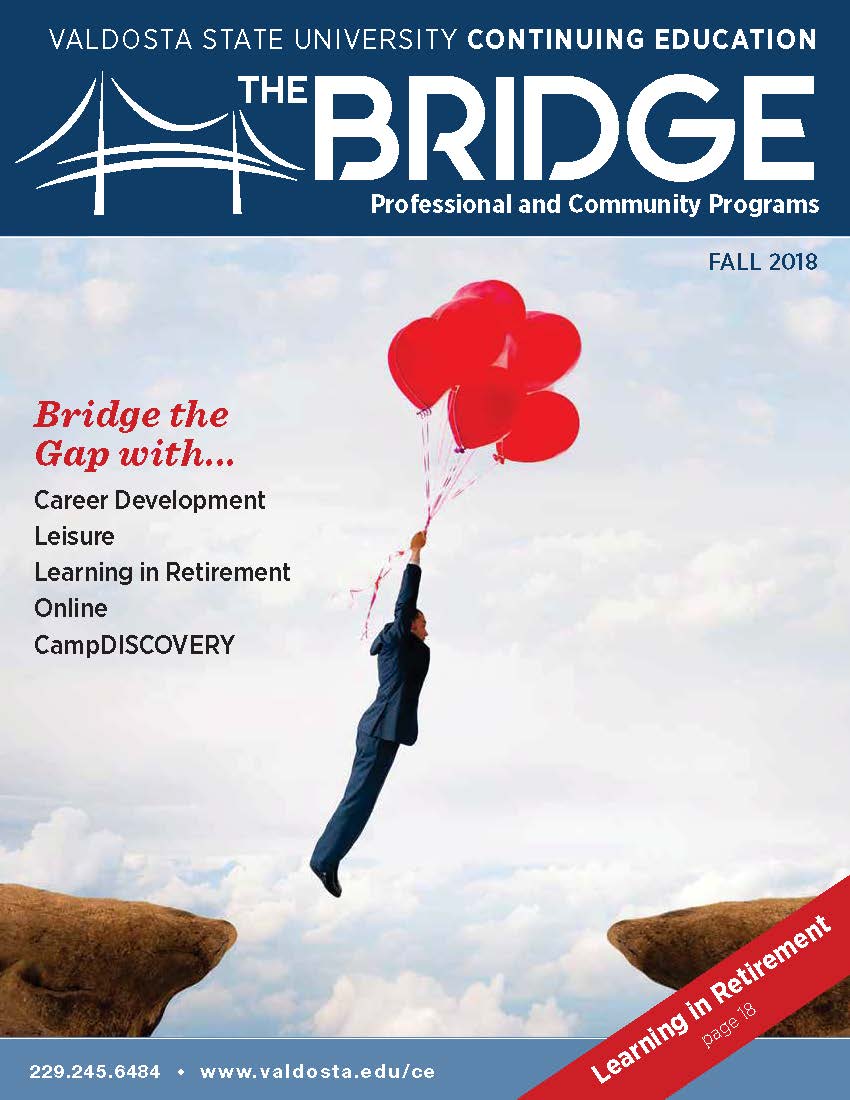 TheBridge is our  NEW course catalog, containing all 5 Continuing Education   programming areas.
  Learning in Retirement begins on page 18. 
  Questions or to be put on our mailing list, call us at 229-245-6484.
CampDISCOVERY: After School Edition
   Register NOW for our after school enrichment camps for kids.
  Leisure Programs...
   Getting Paid to Talk: A Behind-the-Scenes Look at Professional Voice Acting, NOW ONLINE
   Acrylic Paint Pouring: FUNdamentals of Dips, Oct 11
   Everyday Spanish, starts Sept 20
   Survival Sign Language, starts Sept 25
Certification Prep in HR and Food Safety
Paralegal Certificate Course - Online
Prepare for one of the fastest growing careers in the country. Find out more & register.
Here's what student Kayla Oglesby had to say..."Great program, able to move ahead if interested, great feedback."
229.333.5397
Campus Address
Continuing Education
903 N Patterson Street
Valdosta GA 31698
Mailing Address
1500 N. Patterson St.
Valdosta, GA 31698

Monday - Thursday: 
8 AM - 5:30 PM
Friday: 
8 AM - 3 PM