Contact

General VSU Information


  229-333-5800

Office of Communications


  229-333-2163


  229-333-5983

Campus Address
Office of Communications Powell Hall West, Suite 1120
Mailing Address
1500 N. Patterson St.
Valdosta, GA 31698
Contact Us
Contact

General VSU Information


  229-333-5800

Office of Communications


  229-333-2163


  229-333-5983

Campus Address
Office of Communications Powell Hall West, Suite 1120
Mailing Address
1500 N. Patterson St.
Valdosta, GA 31698
Contact Us
February 10, 2014
14-42
Malynda Dorsey
Communications Specialist
Annual Connell Visiting Lecture Features Dr. Michael Snyder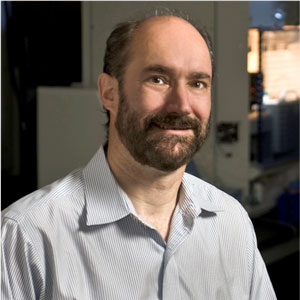 VALDOSTA – Valdosta State University's 32nd Annual Clyde Eugene Connell Visiting Lecture Program features Dr. Michael Snyder, chair of the Genetics Department and director of the Center of Genomics and Personalized Medicine at Stanford University. Snyder will deliver a lecture titled "Genome Sequencing and Personalized Medicine: What Can Sequencing Your DNA Do for You?" Tuesday, Feb. 18 at 7:30 p.m. in Jennett Lecture Hall Room 1111.
Snyder is a leader in the field of functional genomics, the study of molecular biology and genetics, and proteomics, the study of protein. His lecture will focus on how the genome sequence information of each individual could aid in disease risk assessment and tailoring more effective therapies to individual genetic backgrounds.
Snyder received his Ph.D. training at the California Institute of Technology and carried out postdoctoral training at Stanford University. Snyder's lab at Stanford was the first to perform a large-scale functional genomics project in any organism.
Hosted by VSU's Department of Biology, the Clyde Eugene Connell Visiting Lecture Program is held every year to honor the late Dr. Clyde Connell, who was a biology professor at Valdosta State. Connell is recognized for contributing greatly to the department and community, as well as serving as department head from 1962 until his retirement in 1981. The lecture program is the first endowed visiting lecturer program established at Valdosta State.
For more information, contact the biology department at (229) 333-5759 or the members of the Connell committee, Dr. Cristina Calestani at ccalestani@valdosta.edu; Dr. David Bechler at dbechler@valdosta.edu; or Dr. Joshua Reece at jreece@valdosta.edu.
Contact

General VSU Information


  229-333-5800

Office of Communications


  229-333-2163


  229-333-5983

Campus Address
Office of Communications Powell Hall West, Suite 1120
Mailing Address
1500 N. Patterson St.
Valdosta, GA 31698
Contact Us