October 14, 2013
13-295
Jessica Pope
Communications Specialist
Frank Proto Performs Free Concert at VSU Oct. 16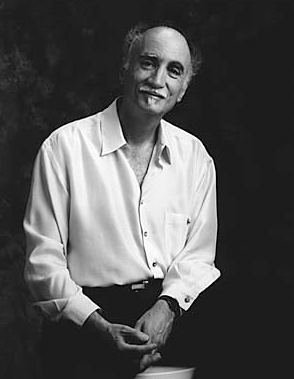 VALDOSTA — Frank Proto has written music for such artists as Dave Brubeck, Eddie Daniels, Duke Ellington, Cleo Laine, Benjamin Luxon, Sherill Milnes, Gerry Mulligan, Roberta Peters, Francois Rabbath, Ruggerio Ricci, Doc Severinson, Lucero Tena, and Richard Stoltzman.
At 7:30 p.m. on Wednesday, Oct. 16, the legendary double bassist will perform some of his compositions for fans at Valdosta State University.
Joined by VSU's M. Brent Williams on violin, Proto will open the concert with Duo No. 2 for Violin and Double Bass. He originally wrote the piece in 2004 for violinist Larrie Howard and himself. It features four contrasting movements, the third one calling for free improvisation and requiring stylistically versatile players. 
"There have been hundreds of works created, many by major composers, utilizing various combinations of two string instruments," Proto wrote in his composer's notes, "but combining the violin and the double bass, with each instrument treated equally, still remains an unusual adventure even in these opening years of the 21st century. In the past, many reasons were given for this state of affairs, the most common being that the competence of bassists was not up to the same prowess of their smaller brethren. To any observer of the musical scene over the past 50 years, it is obvious that this theory has been put to rest. While it is undeniably true that the 'classical' music world reacts to any form of change ever so slowly and customarily with great suspicion, even those guardians of the status quo, whose mission is to protect us from any alien matter and other corrupting influences that might infect our art, have begun to see the light. Bassists are now being allowed into the neighborhood."
Proto will then perform "The Death of Desdemona," which he composed in 1987. It is described as a freely formed fantasia inspired by both the fourth act of Giuseppe Verdi's opera, "Otello," and the fifth act of William Shakespeare's "Othello" and is performed "with a splendid variety of advanced electronic sounds all originating with the double bass." 
"The work evolved out of experiments that I was conducting with a Synclavier computer music system," Proto wrote in his composer's notes, "I played a few notes on the double bass and recorded 'samples' of these pitches into the computer's memory. I then 'patched' together these notes, creating an electronic 'double bass' that could be played, or triggered, from the system's own piano type keyboard. Having done this, I began playing little phrases just to see what the new 'instrument' sounded like. Perhaps because I am a bassist myself, one of the first phrases I played was the beginning of the famous double bass solo from Verdi's opera, 'Otello.' It sounded quite good. In fact, I was so pleased with the results that I immediately began mapping out a piece that would enable me to take advantage of this technology in a way that, at the time, was very different from what was typical."
The evening will conclude with jazz selections featuring Proto on string bass and VSU's David Springfield on piano.
Wednesday's concert is open to the public and presented free of charge by VSU's Department of Music.
Born in Brooklyn, N.Y., Proto began studying piano at the age of 6 and double bass at the age of 16 as a student at New York City's High School of Performing Arts, and he earned bachelor's and master's degrees from the Manhattan School of Music, where he performed the first double bass recital in the school's history. He is a self-taught composer who blossomed while working with the Cincinnati Symphony Orchestra throughout the 1960s, 1970s, 1980s, and 1990s. His latest work, "The Dali Gallery," is a six-movement, 30-minute orchestra suite based on the paintings of Salvadore Dali. It was premiered by the Louisiana Philharmonic on May 7, 2009.
Whitehead Auditorium is located on the first floor of VSU's Fine Arts Building, at the intersection of Brookwood Drive and Oak Street.
On the Web:
http://www.liben.com/FPBio.html
http://www.valdosta.edu/colleges/arts/music/
http://www.valdosta.edu/colleges/arts/music/bios/david-springfield.php
http://www.valdosta.edu/colleges/arts/music/bios/brent-williams.php