Faculty and Staff News
Updated Teaching and Learning Tools
The University System of Georgia Office of Faculty Development launched the updated Teaching and Learning Resources website. The site is a centralized location with information to enhance teaching and learning. The updates include links to online and face-to-face faculty development sessions, iTunesU archives as well as links to journals and scholarly articles. Suggestions for content or additional resources are welcome and may be submitted on the Contact Us page. Check out the Office of Faculty Development on Facebook!
ADP Self Service Updates
We are approaching the busiest time of year for communications and want to ensure you receive your mail. Please take a moment to make sure your mailing and email addresses are current in the ADP system. This contact information is used for a variety of announcements, such as benefits Open Enrollment, medical cards and W-2 forms. The attached document provides instructions for how to review and update your personal information.

If you need assistance with this procedure, receive an error message at any step in the process or have any concerns once you are logged in, please contact our friendly and knowledgeable Shared Services Center Customer Support team for assistance. Our normal business hours are Monday through Friday 8AM – 5PM. You can contact us by calling toll free 1-855-214-2644 or emailing helpdesk@ssc.usg.edu.
Board of Regents Approves USG Staff Advisory Council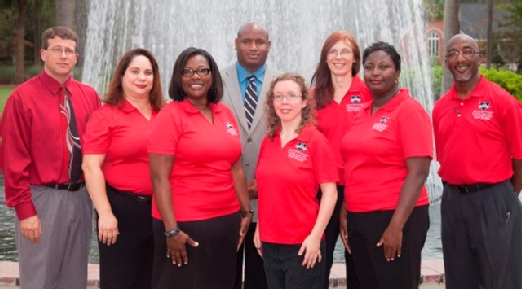 The University System of Georgia (USG) Board of Regents (BOR) Committee on Organization and Law voted on Tuesday, Aug. 7, to recognize the USG Staff Council as an advisory committee to the BOR. The BOR then voted to approve the motion set forth by the Committee to recognize the USG Staff Council.

"On behalf of the entire USG Staff Council, we thank the Board of Regents for recognizing staff members," said Yvonne Landers, Council on Staff Affairs (COSA) immediate past chair. "Through their leadership and support, USG Staff Council will continue to engage, foster and provide progressive leadership as an integral and influential partner."

The proposed policy states that there shall be a USG Staff Council, which shall provide a staff voice on all matters related to non-faculty employment within the University System. The USG Staff Council will be mindful and respectful of matters that are more appropriately within the authority of each institution's administration.
Membership of the USG Staff Council shall be comprised of one voting representative from each USG institution and that representative must be in the classified service of the represented institution.Nothing in this policy or the USG Staff Council's by-laws shall supersede the authority and responsibilities of institutional presidents addressed in Policy 2.5, and presidents will remain the official media of communication between institutional employees and the Chancellor.

For more information on this policy, contact VSU's COSA at 229-333-5710.
Employee Discounts
Being part of this campus community has some perks!
Check out how you can save 10% on automotive repairs, $10 off of Orlando amusement park tickets, and a variety of banking and restaurant discounts ...
Visit the Employee Discount Page for more information about how you can save with a flash of your VSU ID.
General VSU Information
Office of Communications
Campus Address
Office of Communications Powell Hall West, Suite 1120
Mailing Address
1500 N. Patterson St.
Valdosta, GA 31698